Cruz Marcelo & Tenefrancia and The Legal 500 hosting webinar on The Shift To Digital: E-Commerce In The New Normal, 11 September 2020, 3pm
Lockdowns and social distancing have fundamentally altered the way many businesses interact with and sell to their customers.
The profound social changes introduced in the wake of Covid-19 have seen record numbers of consumers shift to online retail, accelerating the trend toward digital transformation in a number of sectors.
In this webinar, Cruz Marcelo & Tenefrancia, one of the leading full-service law firms in the Philippines, will discuss how these changes have impacted both traditional and digital businesses in the Philippines.  Joining us for this webinar will be special guest speakers representing Lazada, the largest e-commerce operator in Southeast Asia, and Manila-based payments processing platform startup Paymongo.
We are keen to make the session interactive and want to address as many questions and comments as we can from attendees in a range of jurisdictions. Should you have any questions to pose to our speakers, please contact James Wood, Head of International Content at The Legal 500, directly via e-mail at: james.wood@legal500.com
Speakers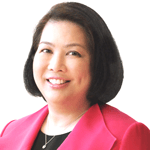 Patricia A. O. Bunye, senior partner, Cruz Marcelo & Tenefrancia
Patricia Bunye a partner in the intellectual property department of Cruz Marcelo & Tenefrancia and also heads its mining and natural resources department and energy practice group.
Her intellectual property practice is focused on trademarks and IP commercialisation, including licensing and franchising, and the registration of food, cosmetics, and pharmaceutical products with the Food & Drug Administration.
She was the president of the Licensing Executives Society International (LESI) from 2016-2017, the first Filipino and Southeast Asian to hold the position. She is also a past president of LES Philippines. She has spoken in many countries on IP licensing in the Philippines and is the author of the Philippines chapter of International Licensing and Technology Transfer: Practice and the Law.

Susan D. Villanueva, senior partner, Cruz Marcelo & Tenefrancia
Susan Villanueva is an experienced and accomplished litigator who has successfully represented intellectual property, tax and trade cases.
Ms Villanueva heads Cruz Marcelo & Tenefrancia's intellectual property department and is the principal litigator of intellectual property litigation and enforcement cases. She was the principal litigator of landmark intellectual property cases in the Philippines where the Supreme Court first declared a trademark as internationally well-known and affirmed the jurisdiction of the Intellectual Property Office over administrative cases for violations of intellectual property rights. She also successfully defended before the Supreme Court search warrants issued against suspected infringers in an enforcement action for the liquefied petroleum gasoline industry. She successfully argued before the Supreme Court to affirm the abandonment of a patent on the ground of public interest.
Ms Villanueva earned her Bachelor of Laws degree from the University of the Philippines College of Law in 1991, graduating cum laude and salutatorian. She earned her Master of Laws degree, specialising in intellectual property and international laws, from Yale University in 1995. She was admitted to the New York State Bar in 1999.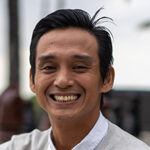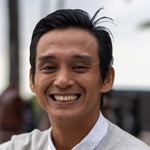 Cyril Alfred S. Castro, head of government affairs, Lazada E-Services Philippines
Cyril Alfred S. Castro is the head of government affairs of Lazada. Previously, he was the head of legal for retail at ING Bank NV, Manila Branch. In his capacity as the head of legal for retail, he supported the launch of the first all-digital bank offering in the Philippines, the ING Digital Banking App. Concurrently, he also was the data protection officer of the bank.
Prior to joining ING Bank NV, Manila Branch, he was the head of legal of Lazada for three years.
He graduated from the UP College of Law in 2008 and was admitted to the Bar in 2009.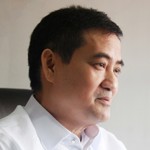 Edwin Lacierda, co-founder and chief operating officer, PayMongo
Edwin Lacierda is a lawyer and fintech entrepreneur. He is co-founder and chief operating officer of Manila-based fintech startup company, PayMongo, the first Philippine fintech company funded by Y Combinator, an American seed money startup accelerator that helped launched Stripe, Airbnb and Dropbox, among others. Aspiring to make online payment fast and simple, Paymongo is a payment processing platform that allows businesses in the Philippines accept online payments of all types, including credit cards, bank deposits, electronic wallets and cash.
Prior to his foray into the fintech industry, Edwin served as a cabinet member during the administration of President Benigno S Aquino III from 2010 to 2016 in his capacity as the presidential spokesperson, participating in policy discussions and creating strategic communications for the President and other members of the cabinet.He has years of experience in corporate law and litigation. He also taught law subjects including constitutional law at the Far Eastern University Institute of Law and the Pamantasan ng Lungsod ng Maynila (University of the City of Manila).
He obtained his Bachelor of Laws degree from the Ateneo de Manila University School of Law in 1989.