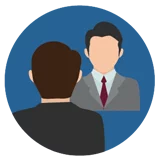 Arbitration and Alternative Dispute Resolution
"The firm offers efficient and effective professional assistance to our clients, harnessing the statutory policy of party autonomy, confidentiality of proceedings and the speedy resolution of disputes."
The firm's experience and expertise in alternative dispute resolution like arbitration, mediation, or conciliation encompass disputes from different sectors of the economy, especially on construction and infrastructure, complex commercial transactions and information technology. We counsel and guide our clients in every step of the dispute resolution process, from assistance in drafting arbitration/submission agreements, taking a proactive approach to avoidance and settlement of disputes, to vigorous representation before ad hoc or institutional arbitral tribunals, and in seeking specific court reliefs for both domestic and international arbitration seated in the Philippines or abroad including interim measures of protection, recognition, vacation, enforcement and execution of arbitral awards and in other post-rendition of award remedies, including appellate representation.
Notably, the firm's ADR practice group also has a pool of experienced, accredited and highly-trained arbitrators and counsel in both domestic and international arbitration especially on disputes involving commercial and construction matters.
Headed by arbitrators Simeon V. Marcelo and Elmar B. Galacio, CFE and arbitration counsel Miguel U. Silos, the firm's ADR practice spans three decades. With a wealth of experience in representing clients from different sectors of the economy with diverse interests and needs and a full complement of highly experienced lawyers trained locally and internationally, the firm offers efficient and effective professional assistance to our clients, harnessing the statutory policy of party autonomy, confidentiality of proceedings and the speedy resolution of disputes.