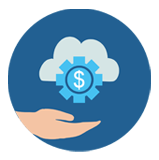 Financial Technology
FinTech in many ways has progressed tremendously in recent years. Recently, the acceleration of its adoption and integration into Filipino lives has been more felt due to community quarantine restrictions imposed worldwide on account of the COVID19 pandemic. It is expected that FinTech will further adapt to the changing needs and circumstances of Filipinos as it is expected to further disrupt legacy financial services and bring about financial inclusion. FinTech will be a cornerstone of the Philippine economy in the near future. Accordingly, the challenge for companies is to embrace innovation, develop much needed FinTech products and services, and navigate the frontier of legal regulations for them to succeed in this industry.
The members of our firm have devoted their time and energy in keeping abreast with and developing expertise on the new legal regulations for the FinTech industry. Our firm provides clients with legal advice, as well as representation before the Bangko Sentral ng Pilipinas (Philippines Central Bank), the Securities and Exchange Commission, and other relevant agencies in applying for and securing permits, licenses, and registrations for their FinTech operations. Moreover, our M&A experience benefits our FinTech clients particularly in negotiating, structuring and documenting their financial investments, joint ventures, acquisitions of equity and other relevant transactions.
Our goal is not simply to provide legal services but to grow with FinTech startups who are led by those who have the entrepreneurial spirit and passion to develop their FinTech business, as we assist them to navigate this new legal landscape and to grow their respective businesses.