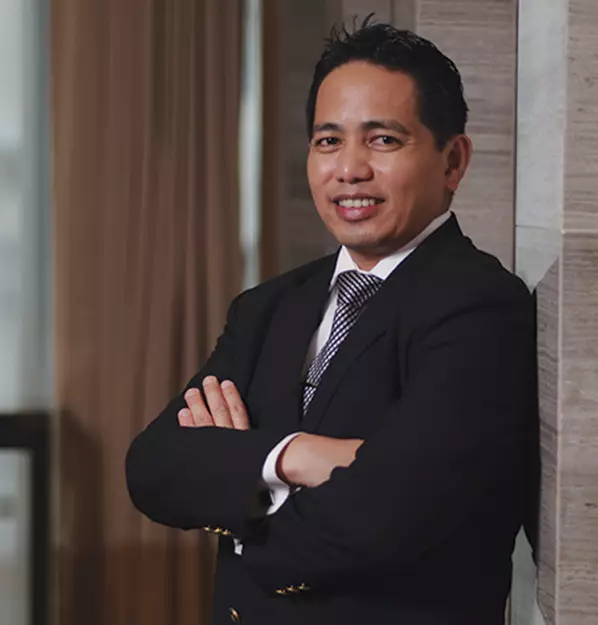 Elmar B. Galacio, CFE, FCIArb
Senior Partner
Deputy Managing Partner
Practice areas
Litigation, Arbitration, and Alternative Dispute Resolution
Banking Litigation
Labor & Employment
Professional Background
Mr. Elmar Galacio is Deputy General Counsel of the Integrated Bar of the Philippines (IBP).
He is the Firm's primary litigator in banking fraud cases, with his being a Certified Fraud Examiner (CFE) a most sought-after expertise in the field, exemplified by his leading the litigation as head external counsel representing the Bangko Sentral ng Pilipinas (BSP), among other notable clients and some major banks. 
Mr. Galacio heads the firm's Arbitration Practice Group, acting either as arbitrator or lead counsel in arbitration proceedings.  He is a Fellow of the Chartered Institute of Arbitrators (CIArb), a member of the International Chamber of Commerce (ICC) Institute of World Business Law and of the International Council for Commercial Arbitration (ICCA), and has obtained an Oxford Diploma in International Commercial Arbitration. In the Philippines, he is an accredited arbitrator with the Philippine Institute of Arbitrators (PIArb) and the IBP and has extensive practice in construction and commercial arbitration, both domestic and international, spanning almost 20 years now.
He graduated from the University of the Philippines College of Law in 1997 where he was member of the Order of the Purple Feather Honor Society, his Master in Public Policy from Saitama University (now Graduate Research Institute for Policy Studies) in Japan in 2000 as Monbusho scholar, and his Bachelor of Arts from the Holy Name University in Bohol where he graduated summa cum laude in 1992.
---