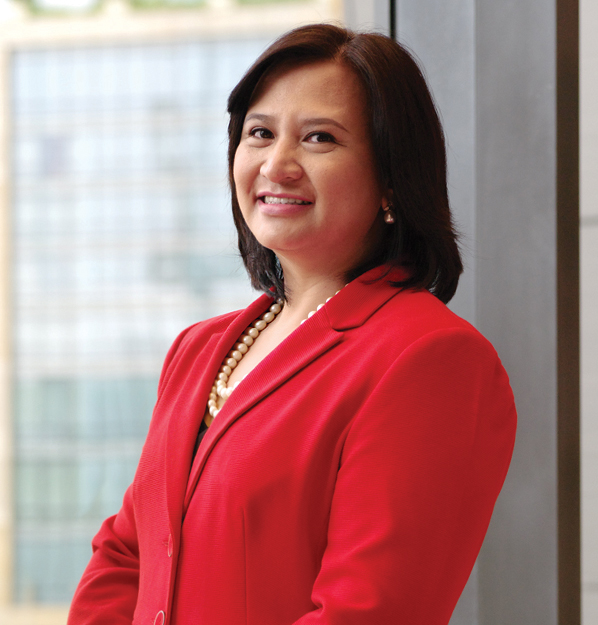 Aida Araceli G. Roxas-Rivera
Senior Partner
Practice areas
Corporate and Commercial Law
Mergers & Acquisitions
Capital Markets, Securities Regulation & Finance
Professional Background
Ms. Rivera is a Senior Partner in our Corporate and Commercial Law Group and heads the Firm's Retainer, Corporate Governance & Regulation and Gaming practice groups.
Representing both local and foreign clients in connection with their investments in the Philippines, she has demonstrated expertise in addressing legal issues involving ownership and nationality restrictions, national and local taxes, and regulatory compliance, among others.  She has extensive experience in assisting foreign clients in setting-up their business entity in the Philippines, establishing joint ventures with Philippine partners, and in ensuring compliance with relevant government regulations imposed by the Securities and Exchange Commission, Department of Trade and Industry, Board of Investments, Philippine Economic Zone Authority, Bangko Sentral ng Pilipinas, National Telecommunications Commission, Philippine Amusement and Gaming Corporation, Philippine Charity Sweepstakes Office, among others, and local government units.   She has also actively assisted clients in the negotiation, preparation, drafting, review and implementation of various contracts and agreements, including the conduct of due diligence and assistance in mergers and acquisitions, whether asset or share purchase transactions.
She also has extensive experience in government relations due primarily to the various positions she has held in the Philippine Government: Assistant Secretary for Legal (Department of National Defense) from January 2005 to November 2006; Undersecretary (Office of the Chief Presidential Legal Counsel and Office of the Executive Secretary) in the Office of the President of the Philippines from December 2003 to January 2005; and Assistant Secretary for Legal Affairs (Presidential Management Staff) in the Office of the President from September 2001 to December 2003.
Ms. Rivera is a member of the Integrated Bar of the Philippines, Philippine Bar Association, U.P. Women Lawyers' Circle, Federacion Internacional de Abogadas (Phil.) and the Women Lawyers Association of the Philippines.  Ms. Rivera obtained her Bachelor of Laws degree from the University of the Philippines in 1995, ranking sixth in her class and graduating with a Dean's Medal for Academic Excellence. She was also a consistent member of the Order of the Purple Feather Honor Society.  She was admitted to the Philippine Bar in 1996. Ms. Rivera also holds a Bachelor of Arts degree in Communications from the University of the Philippines, where she graduated in 1989.