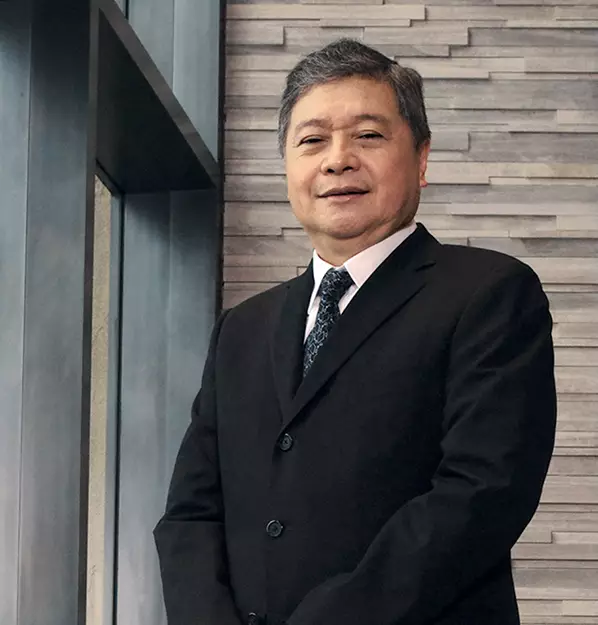 Avelino J. Cruz, Jr.
Name Partner
Practice areas
Litigation and Dispute Resolution
Professional Background
Mr. Cruz is a senior partner specializing in commercial litigation, corporate & commercial law, infrastructure projects, and administrative law.

He previously served as Secretary of the Department of National Defense, where he brought a fresh civilian perspective to address the challenges faced by our country's defense and military establishments. He was widely credited for introducing fundamental, comprehensive, and institution-wide reforms through the Philippine Defense Reform program. His unblemished stint in public service and record of success in the defense department have become benchmarks upon which others who followed have been measured.  Some of the groundbreaking reform initiatives started his leadership have become the foundation of wide-ranging public sector reforms currently being undertaken.

Mr. Cruz also previously served as Chief Presidential Legal Counsel in the Office of the President, where he provided strategic legal counsel to the President of the Republic of the Philippines on key policy issues. He oversaw inter-agency efforts in public policy litigation and international arbitration resulting in an unmatched record of success. He also reviewed and advised the President on appointments to the Executive and the Judiciary. On several occasions, Mr. Cruz served as Acting Executive Secretary, supervising the different departments of government.

Mr. Cruz graduated cum laude and salutatorian from the University of the Philippines College of Law in 1977 and placed 7th in the Bar Examinations. As a student leader during martial law, he served as President of the UP Law Student Government and the Student Council of the Ateneo de Manila University, where he earned his Bachelor of Science degree in Mathematics. He was admitted to the New York Bar in 1991 and was Bar Examiner in Commercial Law in the 1995 Philippine Bar Examinations. Mr. Cruz served as President of the Philippine Bar Association. He is also a member of prestigious international lawyers' organizations, such as the ASEAN Law Association, International Bar Association, Inter-Pacific Bar Association, and the New York State Bar Association. In 2003, he was conferred a Doctor of Laws degree honoris causa by the Baguio Colleges Foundation.
Previous Government Positions
Secretary, Department of National Defense (August 2004 to November 2006)
Chairman, ASEAN Defense Ministers Meeting (2006)
Chairman, National Disaster Coordinating Council (August 2004 to November 2006)
Chief Presidential Legal Counsel, Office of the President of the Philippines (January 2001 to January 2004)
Acting Executive Secretary
Prior Professional Works & Affiliations
Founding Partner, Villaraza Cruz Marcelo & Angangco (CVCLAW)
President, Philippine Bar Association