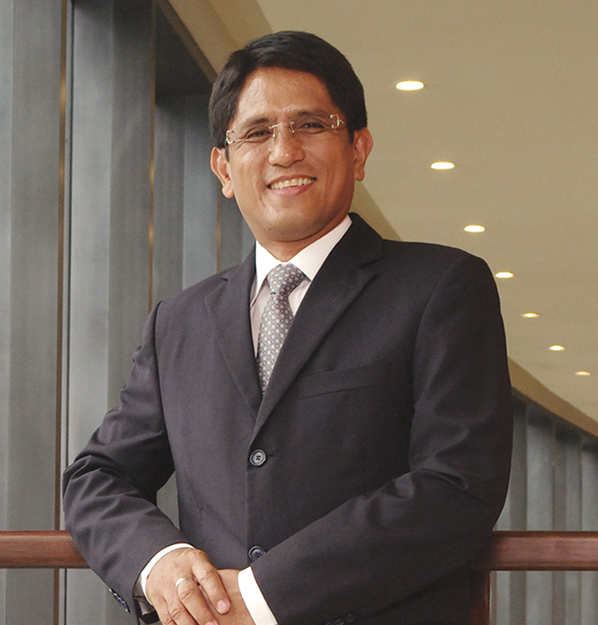 Joe Nathan P. Tenefrancia
Name Partner
Managing Partner
Practice areas
Litigation and Dispute Resolution
Mining and Natural Resources / Energy
Taxation
Telecommunications and ICT
Professional Background
Mr. Tenefrancia is the Managing Partner of our firm and heads our Telecommunications and Information & Communications Technology practice group. He is a litigator by training and remains a member of our Litigation & Dispute Resolution Department. With his background in mining engineering, in addition to being a lawyer, he is also a member of our Mining & Natural Resources Department.
In February 2001, Mr. Tenefrancia was appointed Assistant Secretary for Legal Affairs (Presidential Management Staff) under the Office of the President of the Republic of the Philippines and was Chief Presidential Legal Counsel (with the rank of Cabinet Secretary) from January 2004 to August 2004.  Thereafter, he was appointed Senior Deputy Executive Secretary for Legal Affairs, Office of the Executive Secretary (with the rank of Cabinet Secretary) under the Office of the President from September 2004 to December 2005.
His extensive experience in litigation practice and in government service brings in fresh and privileged insight and strategy, which lead to the resolution of complex and multi-faceted legal issues.  Having counseled and handled for the Republic intricate legal matters of magnitude and consequence, Mr. Tenefrancia possesses an ability to command resolution of the most complex cases, with a keen eye on the finer details.
Mr. Tenefrancia is an active member of the Integrated Bar of the Philippines (IBP), having served as Public Relations Officer (1999 to 2000) and Director (2000 to 2001) of the IBP-Makati City Chapter and a member of the IBP National Committee on Legal Aid.  He is likewise a member of the Philippine Bar Association, Philippine Dispute Resolution Center, Inc., U.P. Law Alumni Association, U.P. College of Engineering Alumni Association and U.P. Alumni Association and was Assistant Secretary of the Makati Law Foundation.
Mr. Tenefrancia obtained his Bachelor of Laws degree from the University of the Philippines in 1990, where he was Chief Justice Fred Ruiz-Castro Scholar.  He graduated class Salutatorian with a Dean's Medal for Academic Excellence.  He was also Chancellor of the Order of the Purple Feather Honor Society and served as President of the U.P. College of Law Student Government (1989 to 1990), Member of the Student Editorial Board of the Philippine Law Journal and Councilor of the U.P. College of Arts and Sciences Student Council (1981 to 1982).  Mr. Tenefrancia also holds a Bachelor of Science degree in Mining Engineering from the University of the Philippines where he graduated in 1985.