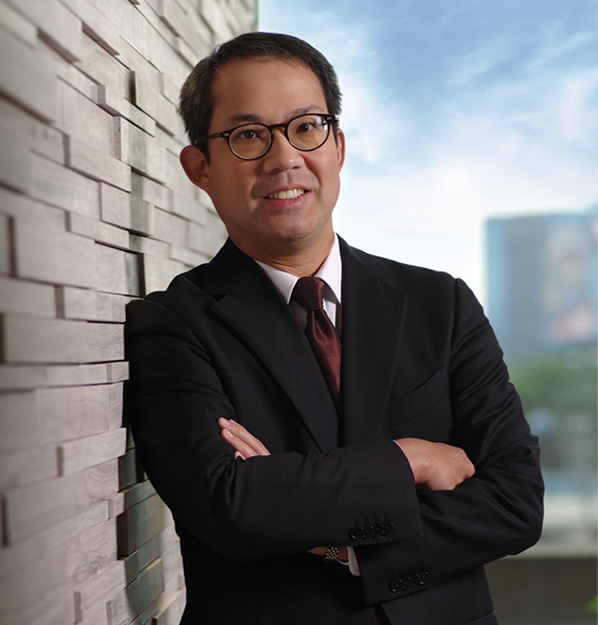 Miguel U. Silos
Senior Partner
Practice areas
Litigation and Dispute Resolution
Trade
Professional Background
Mr. Silos is a Senior Partner in the Litigation & Dispute Resolution Department. He has successfully litigated cases in the areas of civil, labor, commercial & criminal litigation, bank fraud, debt restructuring, international trade, taxation as well as arbitration & alternative dispute resolution.
Mr. Silos earned his Juris Doctor degree with honors from the Ateneo de Manila University School of Law in 1998. He holds a Master of Laws degree from the Georgetown University Law Center where he was a fellow in the Institute of International Economic Law. He earned his Bachelor of Science degree in Business Management at the Ateneo de Manila University where he was a merit scholar.
Mr. Silos has been awarded a Leading Individual for Dispute Resolution in the Asia Pacific Legal 500 since 2016, a Dispute Resolution Star by Benchmark Litigation and a Global Law Expert for Litigation.
Publications
"WTO Dispute Settlement: A Brief History", Business Mirror, 23 June 2009
"The CDM and wind power: Not just a lot of hot air", Business Mirror, 22 April 2008
"Decriminalizing Libel is not the Solution", Newsbreak Magazine, June 2008
Lectures
Supreme Court approved lectures in Presentation of Evidence and International Arbitration before the Office of the Government Corporate Counsel
Lectures on Libel Law before the Economic Journalists Association
Lectures on Debt Restructuring and Medical Malpractice before various fora